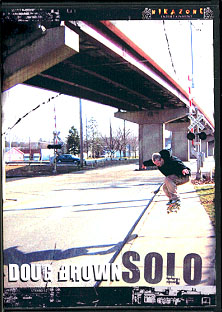 Doug Brown Solo DVD
#DVD301
Now Available!
Step into the world of Doug Brown
as he goes on tour and visits
friends and family along the way.
Skating with originality and a
purpose we meet the man
behind the board.
Running time: 1 hour
Available on DVD or VHS

Our Price: $9.99
Order Now!