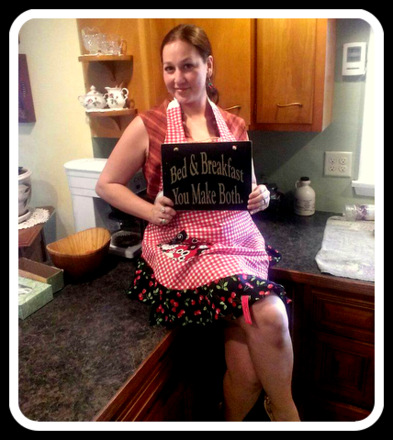 Now is the time to throw in the towel and put on the apron. Not just any apron....a fun, flirtatious and a little bit sexy all stitched together in an apron that declares: Always Sassy, Still Classy. Let your Diva take over the kitchen apron. The design of each apron is carefully selected to be uniquely different from any other apron. All aprons include a signature satin tie that amplifies classiness, sexiness and sassiness. The patterns mix and match making somewhat optical illusions but the goal is always the same, always sassy, still classy.
The undomestic Diva inside of you might be wondering about the washability. The answer is yes, machine wash works perfectly, satin and all.
Whether you are hosting a dinner party or slaving away in the kitchen for your family, After Thoughts Aprons are perfect for the job. Comfortable, convenient, and of course, classy.